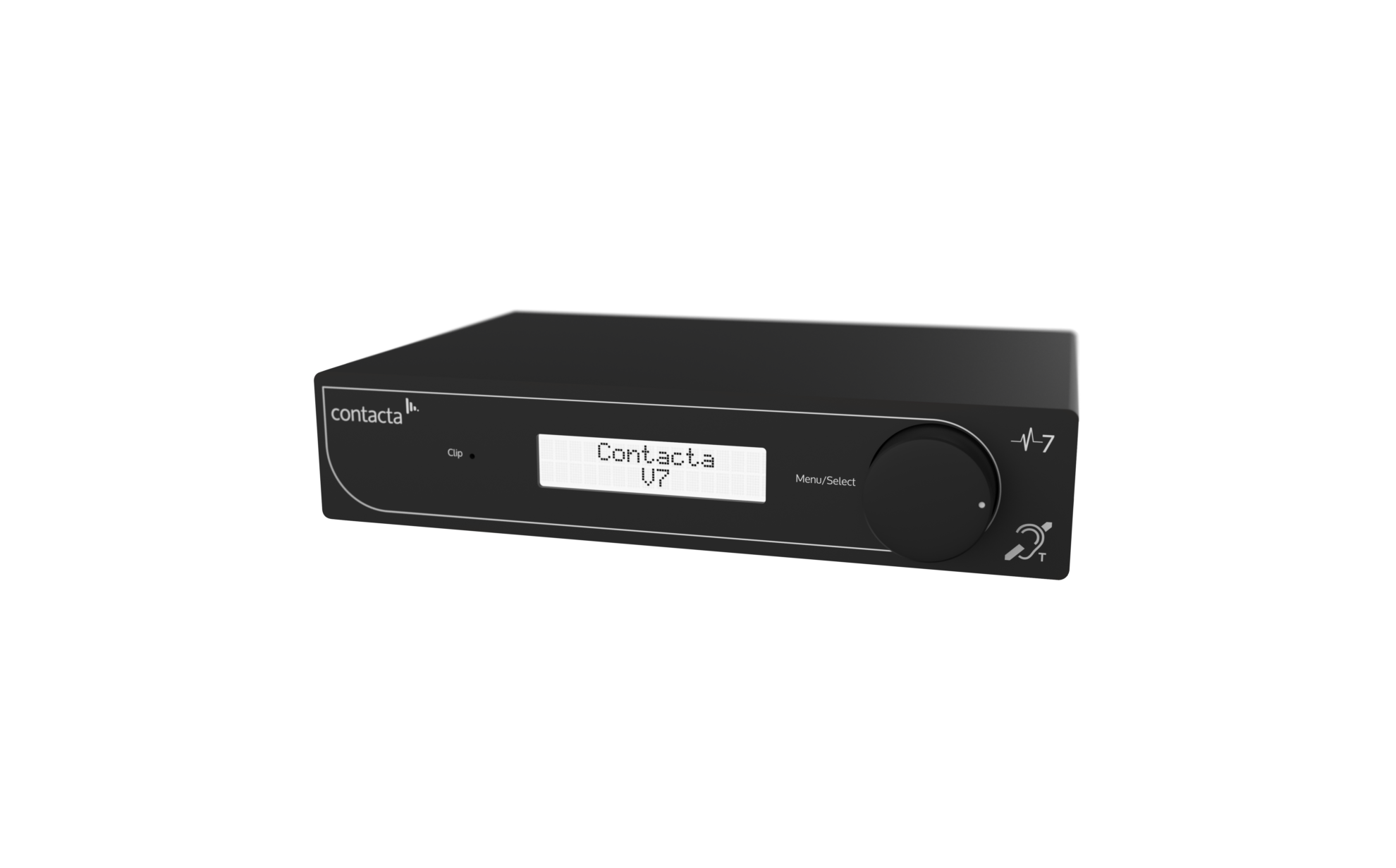 21 Sep

Enhancing Accessibility: Installing a Contacta Large Area Hearing Loop

In an (exclusive!) behind the scenes installation video, specialist engineer James Graves works his magic setting up Contacta's large area hearing loop system with a V Series driver.

This installation showcases Contacta's dedication to making public spaces accessible to individuals with hearing loss.

Watch James in action as he transforms a communal space within a Cambridge City Council sheltered housing complex. This installation provides a sneak peek into the meticulous process of enhancing accessibility, from carefully laying the loop cable to precisely placing the signage so residents and visitors with hearing loss always know they can use the system.

Contacta's technology seamlessly integrates with buildings to ensure accessibility for all.

BS 8300: Setting the Standard for Accessibility

James' installation is completed in line with the BS 8300 industry standard. This code of practice, a cornerstone in the pursuit of inclusivity, provides comprehensive guidelines for creating accessibility for disabled people.

By incorporating revisions to BS 8300 that specifically detail meeting the needs of those with hearing loss, Contacta ensures clarity and excellence in hearing loop provision and installation.

Comprehensive Hearing Loop Guidance

The V7 V Series driver was selected by James due to its versatile features and robust design. Its ability to provide a perimeter hearing loop in spaces like common rooms or meeting areas ensures that residents with hearing loss can fully participate in activities and discussions. Its automatic gain control ensures that audio quality remains optimal, with a Class-D amplifier output stage and an audio subsystem built around an advanced DSP core.

Contacta Hearing Loop Drivers
Contacta's advanced technology guarantees exceptionally clear sound transmission, eliminating background noise and ensuring that every word is heard with utmost clarity.
With a vast coverage area, this system can serve large venues such as theaters, conference centres, and places of worship, allowing everyone in the audience to benefit.
The system is easy to use and compatible with telecoil-enabled hearing aids and cochlear implants equipped with telecoils, ensuring a seamless experience for users.
Contacta's team of expert engineers, with James as a stellar example, ensure that the system is installed for optimal performance.
James showcases the dedication and attention to detail that goes into making public spaces truly accessible.