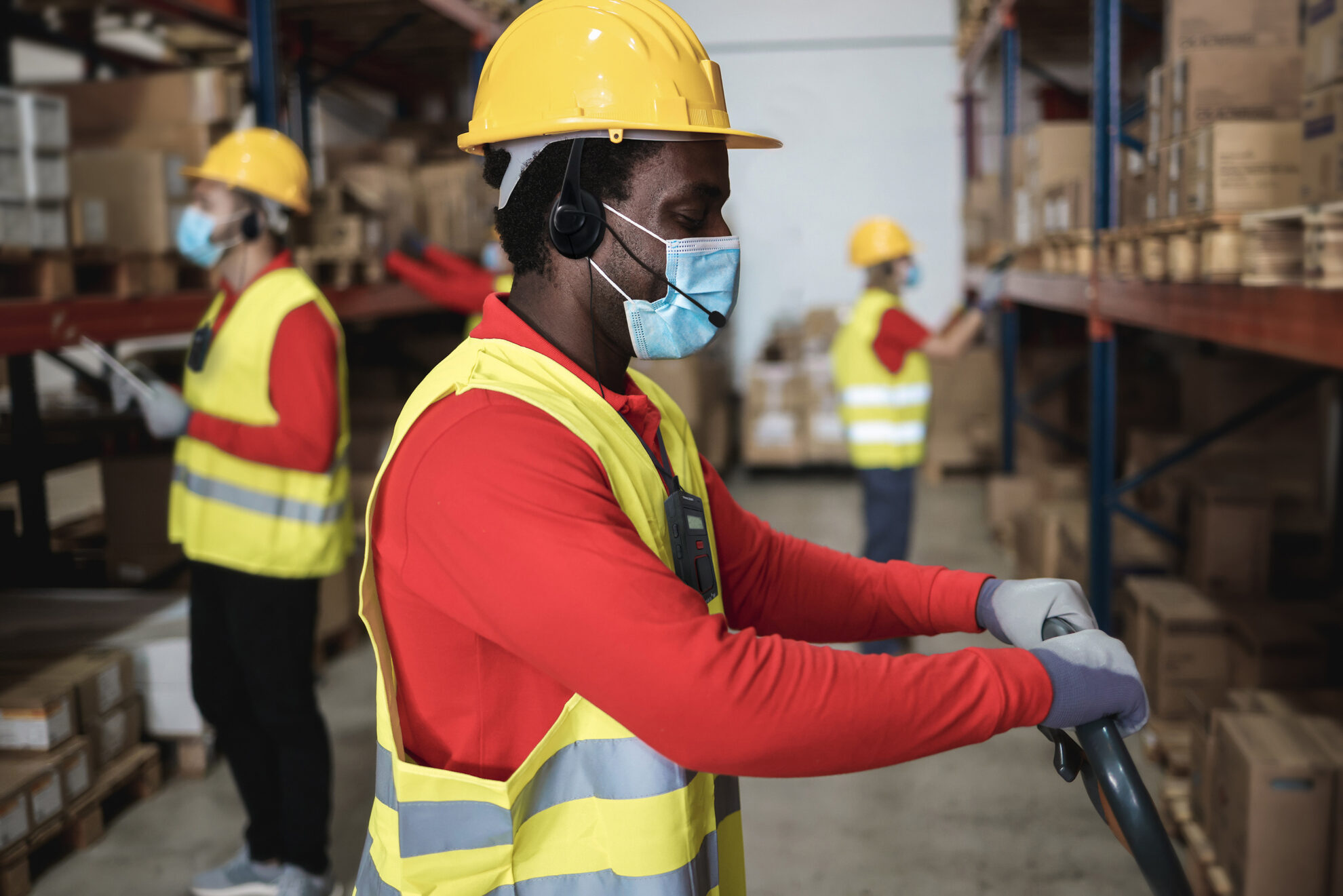 15 Feb

Invest in technology for warehouse staff to maintain distance

Protective measures against coronavirus are likely to be in place for months to come, despite the roll-out of the vaccination programme.

Many industries have been able to allow their staff to work from home.  But warehouses, factories, distribution centres and food production plants still need people at their work stations.

Businesses may have held off investing in technology at the start of the pandemic.  But as it enters its second year, it's time to reassess.
Mitigating risk
Guidelines issued by the government in November 2020 for staff in warehouse and factory settings state that "every reasonable effort should be made to comply with social distancing guidelines, of two metres where possible and one metre with risk mitigation."
Employers are also required to "ensure steps are taken to avoid people needing to unduly raise their voices to each other."
In noisy environments – and with the addition of face masks or protective screens – this is easier said than done.
But there are solutions.
Contacta's radio frequency or 'RF' systems allow communication between staff members.  They're portable, rechargeable and simple to use with groups of two people or 100.
The RF transceiver is a transmitter and a receiver.   Users wear a headset so two-way conversation is clear above background noise.  The systems are wireless so there are no safety considerations about leads getting snagged.
Plus, they are splash proof and ruggedly-built so they can even be used outdoors.
The signal won't be affected by glass partitions or obstacles like pillars or stacks of goods.
The transceivers have a 300m range and with 40 channels, different groups in the same area can have conversations without cross-interference.
Meeting everyone's needs
Each person can adjust the volume to suit their needs.  The personal transceivers can be used with an inductive neckloop, to assist people with hearing loss.
And that's an important point to consider.
1 in 5 of the adult population in the UK has some level of hearing loss, and face masks present an additional barrier to them hearing clearly.
The government's guidance for working safely in warehouses requires "reasonable adjustments" to be made "to avoid disabled workers being out at a disadvantage."
"Reasonable" isn't easy to define.  But our RF systems are modular so businesses need only buy what they need.
Expert advice
It always pays to get an expert assessment of the space and the business need before deciding on a system.  So talk to us today.