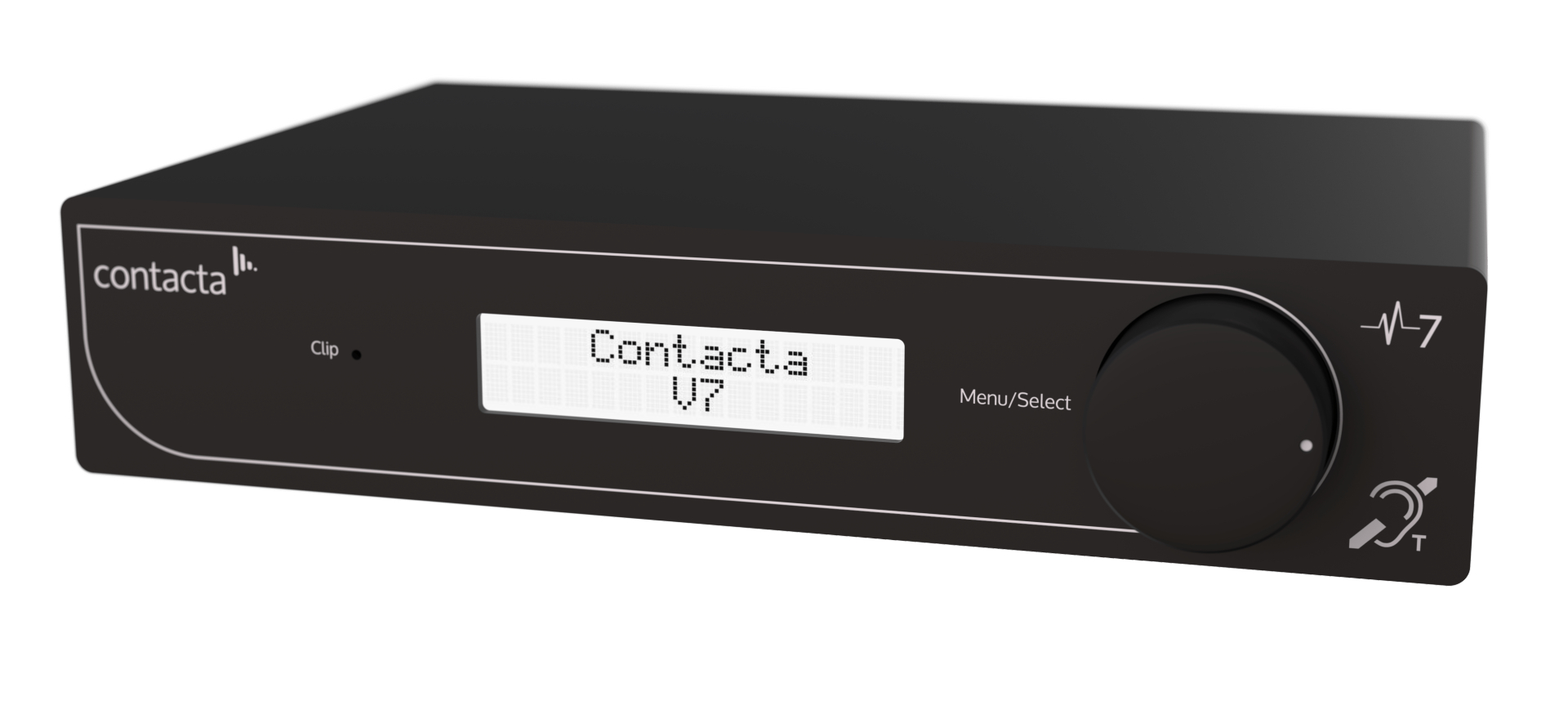 28 Sep

V7 & V12a Hearing Loop Drivers are Launched

We are thrilled to launch the first two hearing loop drivers in our new V-Series range on Monday 2nd October 2017. These powerful drivers give you unparalleled performance for an affordable price and are created to be even easier to install and use than their predecessors.

Manufactured in the UK, our new drivers are designed to produce supreme sound quality, with Automatic Gain Control and superior phasing performance. The constant current drivers employ Class D technology and Digital Signal Processing together, making the drivers extremely efficient. Unlike many conventional drivers, these do not require fan cooling and have compact heat-sinks, resulting in quieter, lighter, and easier to maintain products.

Simplicity is key for us at Contacta. Our drivers are created with the installer and the user in mind, so every decision made in the design process ensures that the product works soundly for everyone. The new user interface, featuring a simple dial, makes adjusting the loop parameters effortless, while Euroblock connectors enable swift and straight-forward installation. The V12a is our first dual output driver to be introduced into the product range, simplifying purchasing and installing phased hearing loop solutions.

Our V-Series will include several new drivers with a large array of voltage capabilities, and both single and dual output drivers. The ultra-efficient driver range provides you the variety you need to create a loop for any room. The first to launch are the V7 and V12a models. The V7 is a compact 7.5 volt, 5 amp driver, while the V12a features 5 amps, 12 volts and a dual output for phased array loop configurations. These compact and attractive drivers transform the listening experience for hearing aid wearers at any small to medium-sized venue, offering superior quality sound reproduction across both speech and music.

Key features of the V7 and V12a drivers:
Use the latest DSP and Class-D technology
Contain intelligent self-diagnostics
True constant current drivers
Compact and powerful
Modern and space-saving design
Flexible and suitable for a wide range of situations
Low heat emissions
Simple user interface
Easy to install
Rack mountable or freestanding
Fully and independently certified to be CE, FCC and ICES compliant
Get in touch for more details or to find out who your local international dealer is, 01732 223900 or email sales@contacta.co.uk.