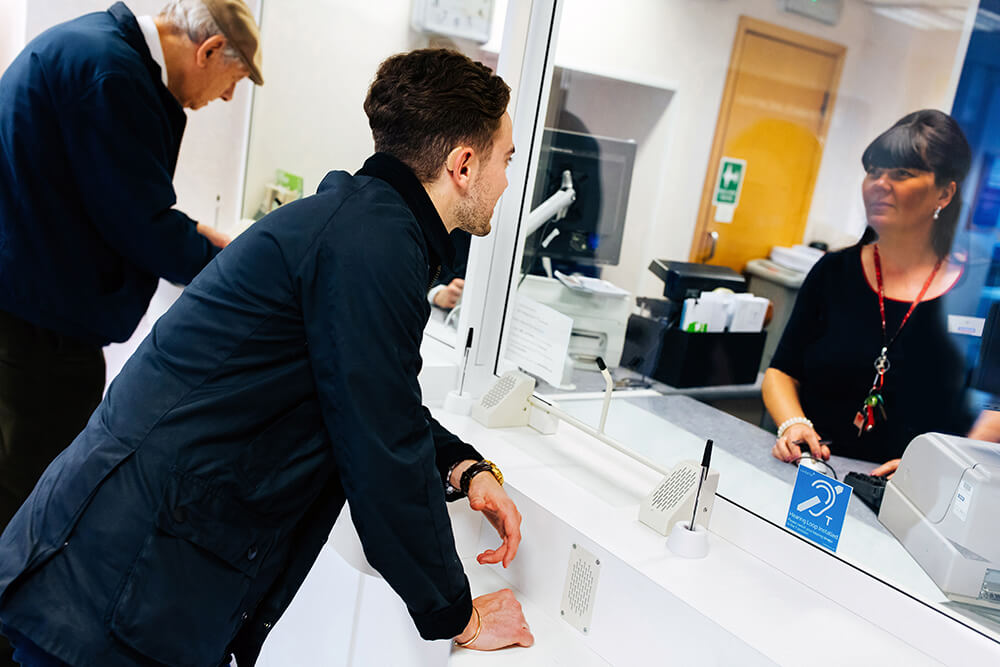 28 Nov

What sets our Speech Transfer Systems apart?

With the help of technology, speech can be transferred effectively through obstacles such as glazed partitions and other security barriers, meaning your customers and staff can converse flawlessly and freely.

We design, manufacture, install and support high-quality speech transfer systems for a wide range of needs. As leaders in the manufacture of assistive technology, we have experience in producing solutions that will make your customer-facing business accessible to everyone.

Our systems include our full open-duplex amplifier, a noise-cancelling microphone, and are simple to install.

Full open-duplex technology

We know how important ease of communication is to your business, which is why our speech transfer systems use full-open duplex technology to allow your customers and staff to speak simultaneously.

This prevents clipping of speech and avoids the need for manual speech path controls, ensuring customers have a smooth experience when communicating with staff.

Hearing Loops

Accessibility is key to ensuring your customers' needs are provided for, which is why a hearing loop system is provided as standard in all our speech transfer systems.
Speech is picked up by the staff microphone, converted to a magnetic signal by the amplifier, and transmitted towards the user via the hearing loop aerial. The magnetic signal is then picked up by the telecoil within the user'shearing device, allowing people with hearing loss to hear clearly with minimal background noise.
All your customers need to do is turn their telecoil enabled hearing device(s) to the 'T' position and they will then be able to hear with complete clarity.
Made to fit your needs
We provide a wide variety of speech transfer systems – click here to see a selection– but if you require a bespoke solution, our team of skilled designers and installers are here to help. 
Talk to us about your specifications and we can provide a system that fits your individual needs.
Maintenance is vital
We protect your speech transfer system investment with our preventative maintenance plan, ensuring equipment is inspected and maintained to our high standards.
Our fleet of experienced field engineers provides UK-wide coverage, ensuring all equipment complies with standards such as IEC 60118-4 and BS 8300. We also provide a fault call service with a guaranteed response if issues arise between inspections.
Get in touch today to allow free and flawless conversations during transactions.