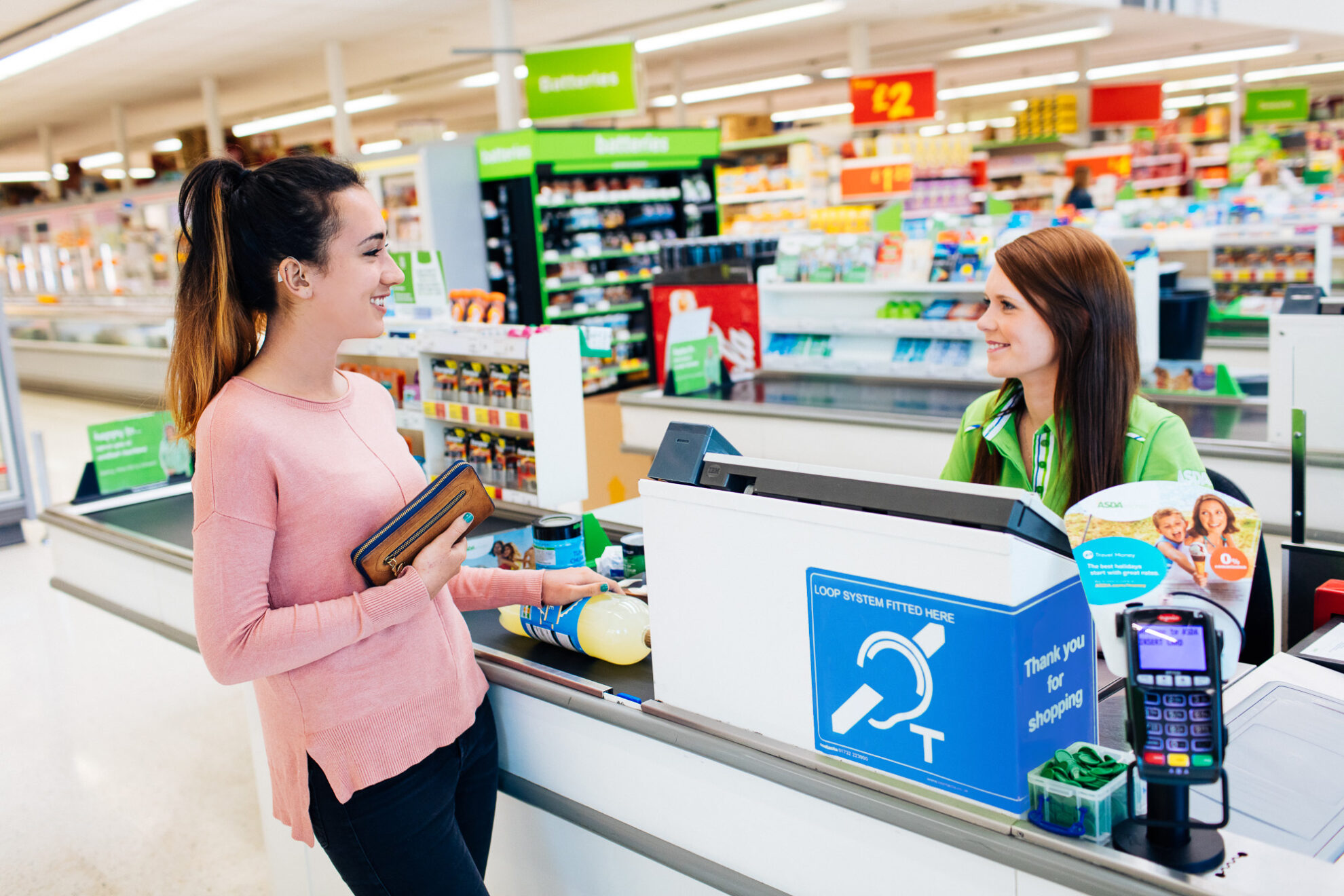 13 Sep

Retailers urged to listen this Deaf Awareness Month

Shops and supermarkets have a duty to meet the needs of their disabled customers.  As well there being equality legislation, the government's recently announced National Disability Strategy puts greater focus on removing barriers that have "historically prevented people from playing a full role in public life."

September is Deaf Awareness Month.  Hearing loss is the most prevalent disability in the UK, affecting more than 12 million people.  Assistive listening technology therefore needs to be central to any accessibility strategy.

Hearing loops at customer service desks and points of sale are key for users of hearing aids.  Once installed, loops can be switched on and left to work.  When a customer approaches, if the hearing loop sign is displayed letting them know it is available, they can adjust their hearing aid and have a clear conversation.

Hearing loops are universal technology that's recognised the world over, so retailers with an international customer base can be confident that, should the customer have a suitable hearing aid, they will be able to use the loops in store.

Hearing clearly has never been more important.  Infection control and safety continue to be important factors in day to day activities like shopping, so staff advice or support could be key.

With distribution difficulties due to the 'ping-demic', there is arguably a greater need for interaction with staff if goods aren't readily available on the shelves.

With the advent of COVID and protective screens, window intercom systems have now also become essential technology.  Because the screens cut sound levels by around 15Db, even those with good levels of hearing benefit from sound being amplified.
"At the checkout, the goods are sorted and scanned and the amount to pay is announced by the cashier. The queue is noisy, the supermarket busy and it is very hard to hear what has been said. If luck is on my side, I can see the total on the payment screen but if not, I usually just nod agreeably as if I have understood perfectly."
-Nikki Magrath
All assistive listening products need to be regularly maintained.  Refurbishments, upgrades to other shop-fittings or layout changes can mean systems become disconnected or damaged.  Regular checks also mean stores can be confident their technology is working to a high standard.
Customers with hearing loss who find loops and window intercoms that work well, will return to a store again and again, especially if the staff are trained and have good levels of awareness.
But it's not just the customers who can benefit.  The National Disability Strategy is also focused on making the world of work more inclusive and accessible.  Staff should be able to hear customers clearly and provide a good service, not struggle and feel unsupported.
Contacta's systems are on every high street in the UK.  We have worked with some of the biggest retailers and have ongoing relationships with many, maintaining and upgrading systems to keep them at the forefront of accessibility for customers with hearing loss.
We can help your business too.   Get in touch.