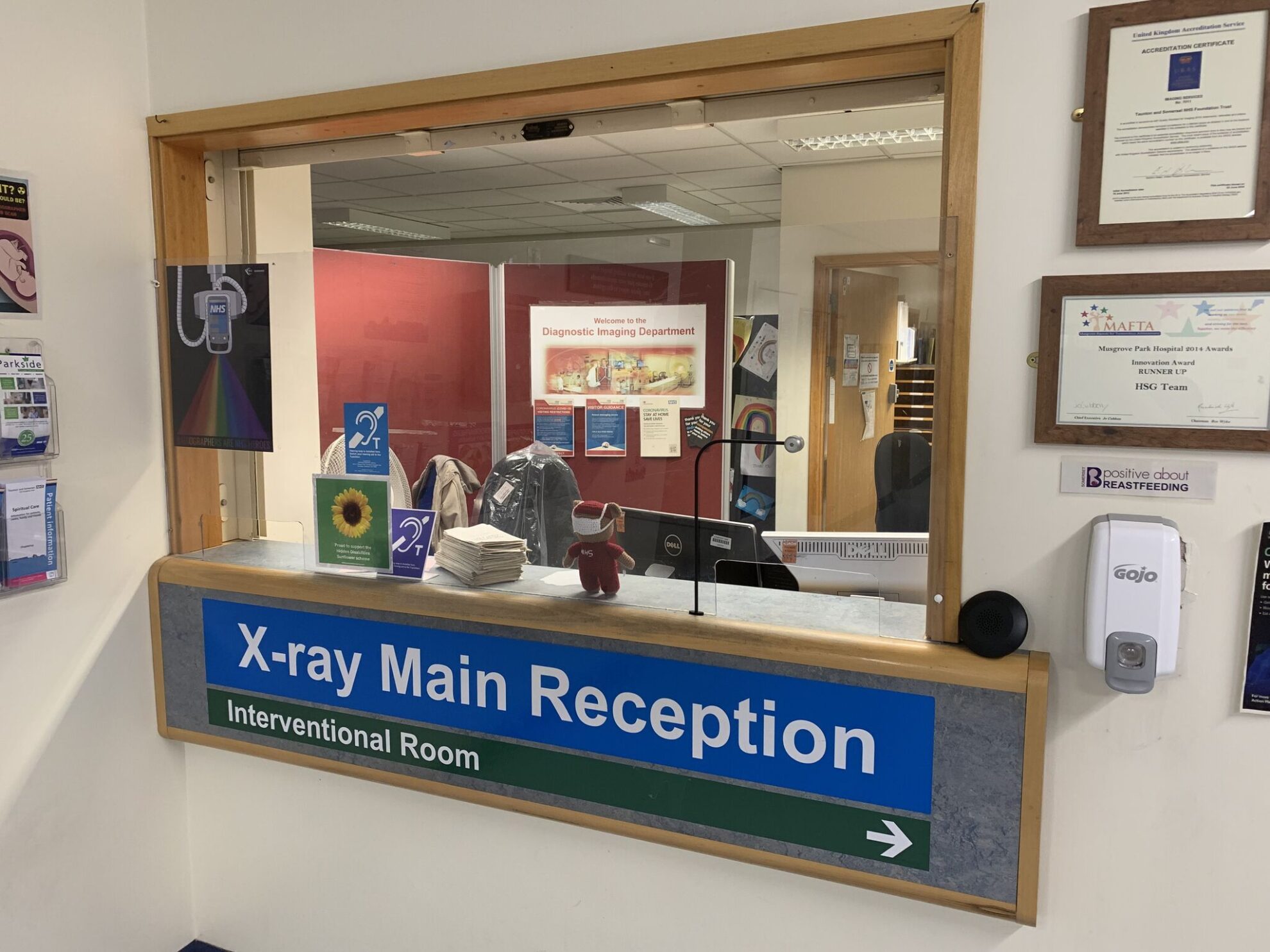 02 Jul

Hospitals need communication clear through safety screens

During the COVID-19 pandemic, safety for staff and patients has been a priority in hospitals. Screens and barriers being put in place to prevent the transmission of infection are increasing safety at interaction points including at pharmacies, outpatient departments, maternity wards, and A&E reception.

However, together with face masks and visors, screens impact communication.

It is vital that information shared in hospitals can be clearly heard so that instructions and advice can be passed on to patients free from errors.

So what are the options?

Safety or clarity?

Speaking more loudly puts confidentiality at risk and can cause embarrassment. Some patients, particularly older people who may not want to admit to not having heard, can leave their appointment without the information they need.

Staff might come around the screen that's there to protect them. Obviously, neither of these situations is ideal.

A simple solution

As the pandemic continues, and more and more screens are fitted in hospitals and surgeries, demand from estates and facilities managers for our  Window Intercom Systems has surged. These systems transfer speech from one side of the screen to the other, clearly and easily.

Contacta has a diverse range with a model to suit every type of reception desk or patient window.

They all include high-quality microphones that pick up the person's voice and not the surrounding background noise.  Together with high-performance speakers, conversation is crystal clear.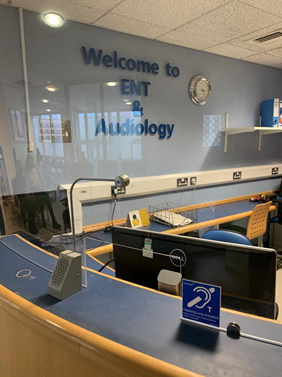 Our latest K07 range was developed in 2020 in response to the global pandemic. It wasn't certain at that stage how long screens would be in place. The K07 range gave hospitals, and other organisations that hadn't needed intercoms previously, an entry-level option.
Now, with screens looking like a permanent fixture, estates and facilities managers are looking at other options from our range. For example, our flush mounted system is perfect for smaller patient windows or where patients need to complete paperwork. Speakers are set into the counter to keep the space clear.
Microphones can be set into the window itself or installed overhead – the possibilities are endless.
Hospitals across the United Kingdom have already begun installing these systems.
Turn on and talk
The systems require no training for staff.  They are simply installed and turned on. The energy-saving 'Sleep Mode' means they effectively switch off when no speech is being transmitted through the system.
The advent of face masks and screens has been particularly challenging for patients with hearing loss.  Our Window Intercom Systems come with hearing loops that transmit the staff member's voice directly to hearing devices such as hearing aids.
Safe installation
Contacta's systems are relatively quick and simple to install. Our engineers always comply with infection control protocols and can work out-of-hours so busy departments are not disrupted.
All of Contacta Window Intercom Systems are used hands-free, can be easily sanitised, minimising any infection risk.
Contact us TODAY to find out more about our range.