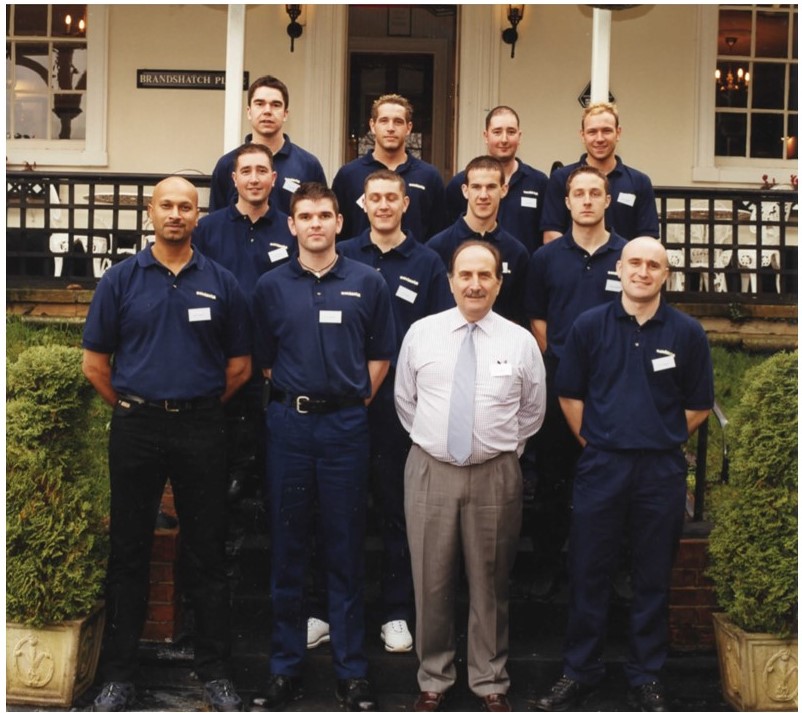 29 Apr

Contacta engineers clock up more than 60 years' service

Three of our engineering team have clocked up more than 60 years' service with Contacta.

Paul Mann, Harish Patel and Stuart Ward have seen a lot of changes since joining us at the turn of the Millennium in 2000.

Covering South Yorkshire, Birmingham and London respectively, the trio are all highly experienced, carrying out site visits, planning and specifying, installations and maintenance.
Technological developments
Our products have certainly moved on since their early days.  Paul Mann says he's still maintaining some models
installed by engineers before him. Proof of Contacta's commitment to produce high quality products that last and stand the test of time.
"Technology has certainly moved on and so have the processes we use to assess a site and set up the equipment.
"We have better tech now to measure things like metal loss.  We have laptops on site and our loop drivers have digital screens.  When I started communication was just by phone or text and everything was analogue."
The impact of COVID
The last 18 months have seen our engineers' working day change with much of the high street having been closed.  Their work has focused on major supermarket chains and the banking sector.
"Banks were moving to more open layouts so staff could talk to customers in a more relaxed way but COVID-19 has meant screens have had to be re-introduced," commented Harish.
He, like many of our engineers, has been specifying and installing far more window intercom systems to meet the demand the pandemic has created.  But hearing loops are still a high priority.
Supermarkets are very aware of their legal obligation to create an inclusive environment and they are keen to meet accessibility standards.
Paul, Harish and Stuart, like many of their colleagues, have been installing hearing loops at till points and intercom systems where stores have clear screens.  That could be on the shop floor or at the distribution depot's reception desk.
Awareness of hearing loops and how they work varies and often depends on whether a person has had personal experience of hearing loss.  So, training, which is also part of our engineers' role, is key in order for staff to be able to assist both their colleagues and customers.
Job satisfaction
"There is great satisfaction in knowing our work has helped someone and has allowed them to shop without any difficulties," said Stuart.  "The pandemic has given us all a better understanding of what people with hearing loss deal with on a daily basis because speech is much harder to hear with masks and screens."
Stuart has also enjoyed seeing Contacta evolve over the last 20 years.
"It's been great working for a small family business for so long and seeing them grow into a world-wide company."