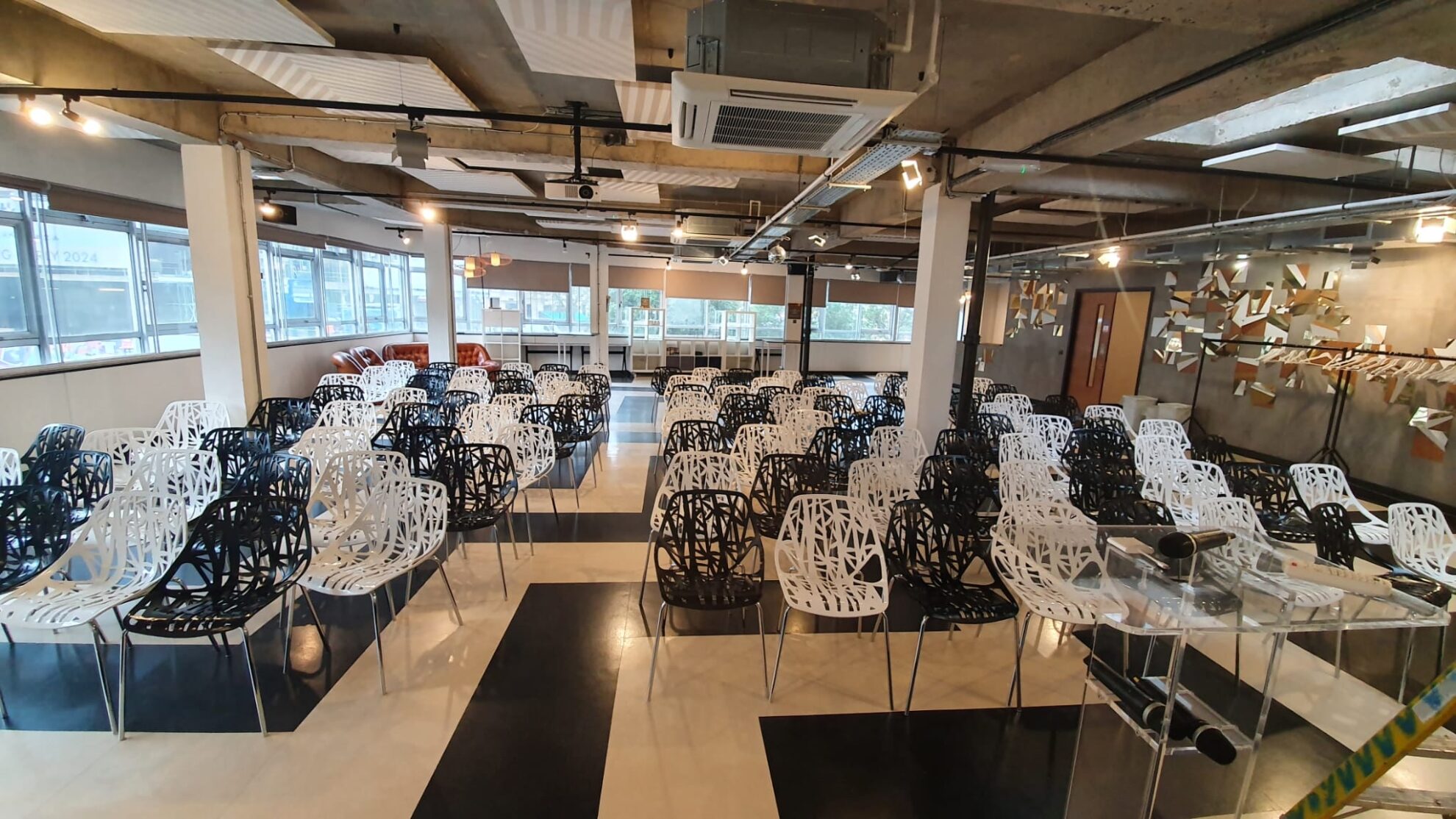 14 Feb

The Trampery's loop installation shows commitment to accessibility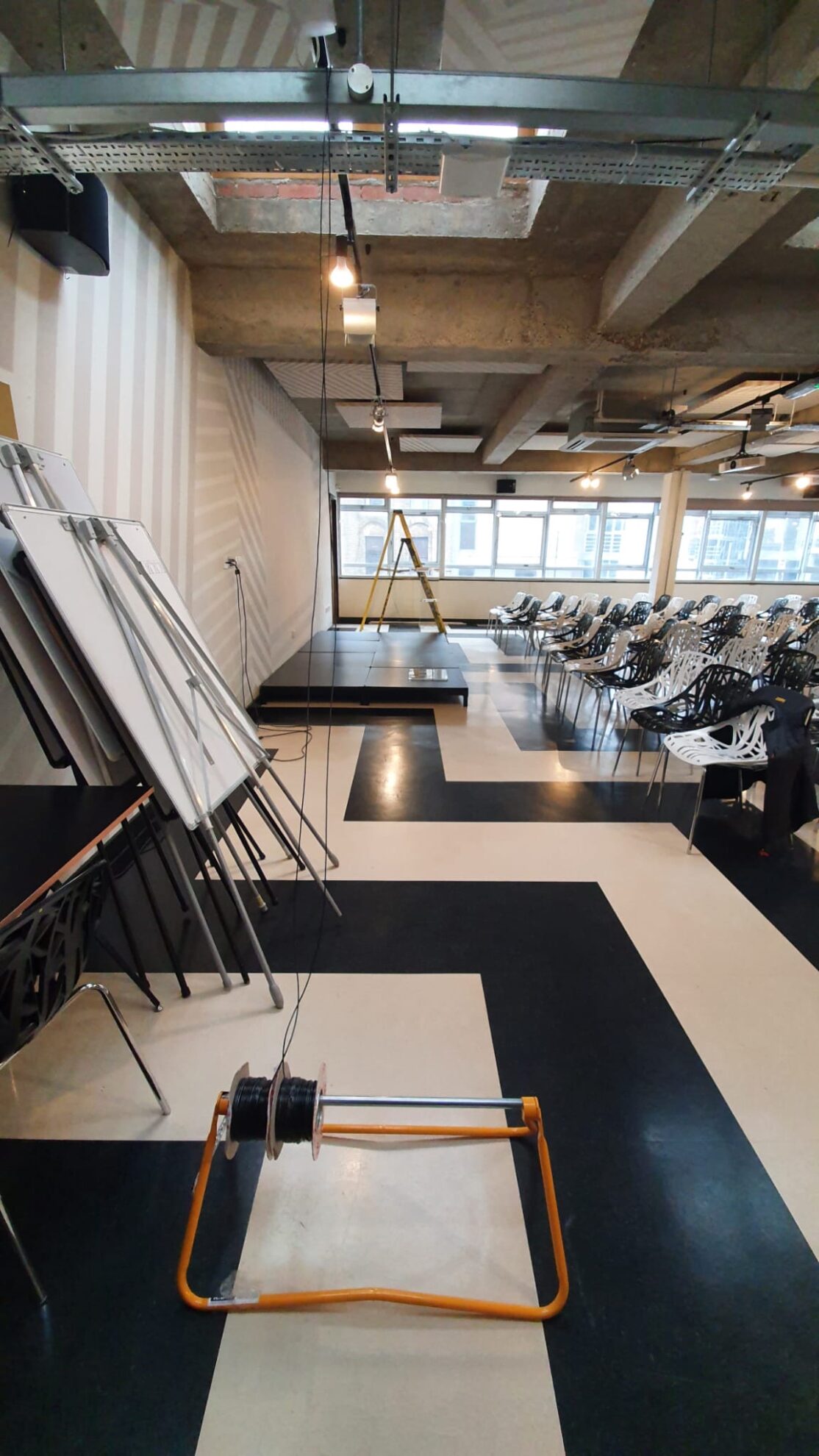 The Trampery in London is a social enterprise that provides workspaces, venues, training and management services.
As well as a focus on supporting businesses which have a positive social and environmental impact, and entrepreneurs from under-represented backgrounds, The Trampery aims to drive inclusion and diversity in the workplace.
The Trampery is B Corp Certified as well as Disability Confident Committed, which means The Trampery has signed up to the Government scheme to recruit, retain and develop disabled employees. Its 2,000sq foot flagship venue in Old Street now has a Contacta hearing loop installed in its events space.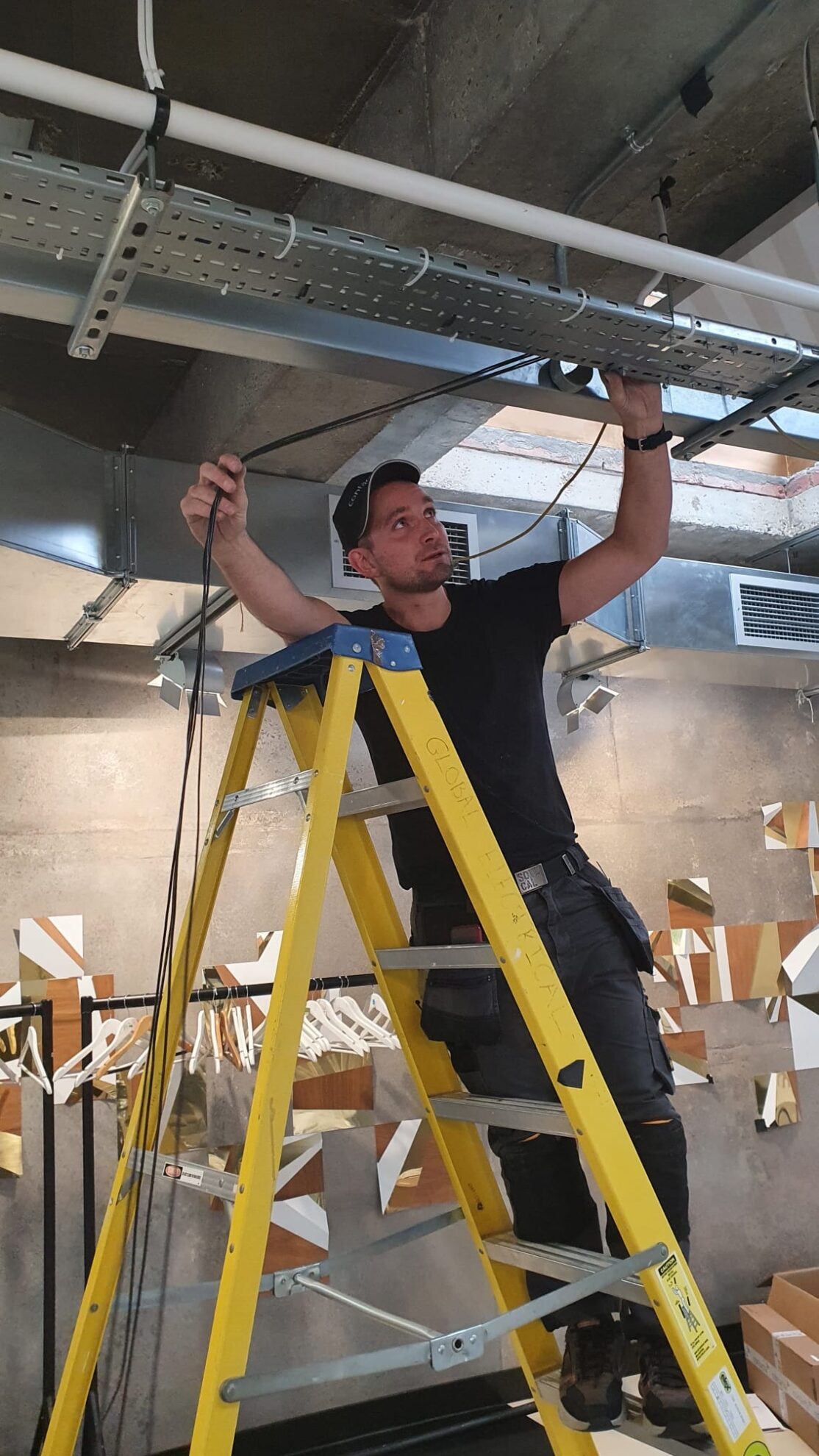 'The Ballroom' has exposed ceilings and concrete beams so our engineer, James Graves, had to get creative when it came to deciding where to position the loop cabling.
His site visit had established that the room was small enough for a perimeter loop to work effectively for visitors with hearing loss.
His solution for a near-invisible installation was to secure the cable to the existing lighting track on either side of the room. It was disguised with containment in the same colour as the lighting track.
Two microphones were installed in the ceiling, evenly spaced to give good audio pick up across the room.  The system is powered by a Contacta V22 driver.
Adelina Ferreira, The Trampery's Head of Venues says; "We have a wide variety of clients, some of whom may be hard of hearing and need extra accessibility assistance.
"Now we have a hearing loop, it allows us to be able to accommodate all guests who wish to attend the array of events we host in our venue.
"We're focused on inclusivity and when it comes to sound quality and accessibility for all, we are proud to say we now have a hearing loop installed in our venue."