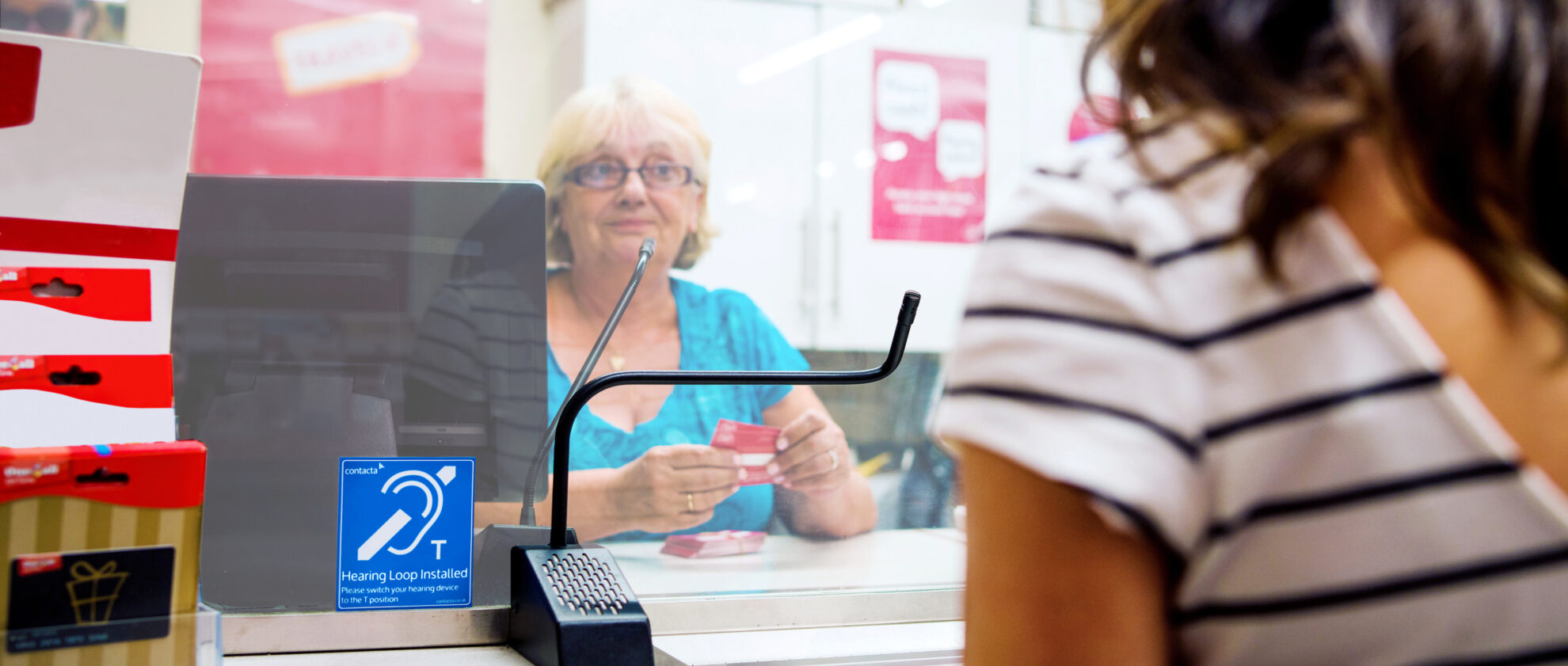 03 May

Understanding the needs of people with hearing loss

Hearing loss has never had such a high profile, thanks to celebrities in the media, and Deaf Awareness Week 2nd– 8th May comes at a key time to drive the 'awareness' message home.

It's a great opportunity for venues such as shops, banks, places of entertainment and healthcare centres to make sure they're meeting the needs of ALL their customers and patients.

Many already have assistive listening technology in place, including hearing loops or infrared systems, to transmit sound from a microphone directly to a user's hearing aid or cochlear implant.

However, this Deaf Awareness Week is a great opportunity to check those systems are working well and that customers – and staff – can hear clearly.
"I can hear patients perfectly now.  Patients see the hearing loop sign and they're all using it too.  They know not to come right up to the screen; the sign shows them where to stand.    The whole system has made our service much smoother and faster."
And that includes window intercom systems.  Since safety screens were installed during the COVID pandemic, intercoms have become vitally important for everyone, but especially for those whose hearing is compromised.
There are more than 11 million people in the UK with hearing loss, and millions more worldwide.  With an ageing population, and a growing number of younger people with noise-induced hearing loss, this number is increasing.
The theme of the week this year is inclusion.  Assistive listening technology not only makes customers with hearing loss feel welcome, it helps organisations meet their legal obligations to make their services accessible and environments inclusive for all.
Take a look at our 'Best Practice for Businesses'.
"It was a delight for me to bring along a couple of friends and observe their reactions to the hearing loop system. Both said they would definitely choose to shop in a store where there was a good loop system in operation."  Julia, Kent
Making sure assistive listening technology is working and staff are knowledgeable about the system is straightforward.  Here are our top 5 tips:
Once a hearing loop system is installed, it is turned 'on' and stays on. Staff don't need to press a switch, the system will activate when it detects speech, and users link into it directly with their hearing instruments.
Make staff aware of the assistive listening system(s) in the venue. Depending on what's been installed, staff might need to know where to advise customers to stand for the clearest reception. It is also quick and easy to test a system is working, a staff member can carry out a simple test regularly using a loop listener.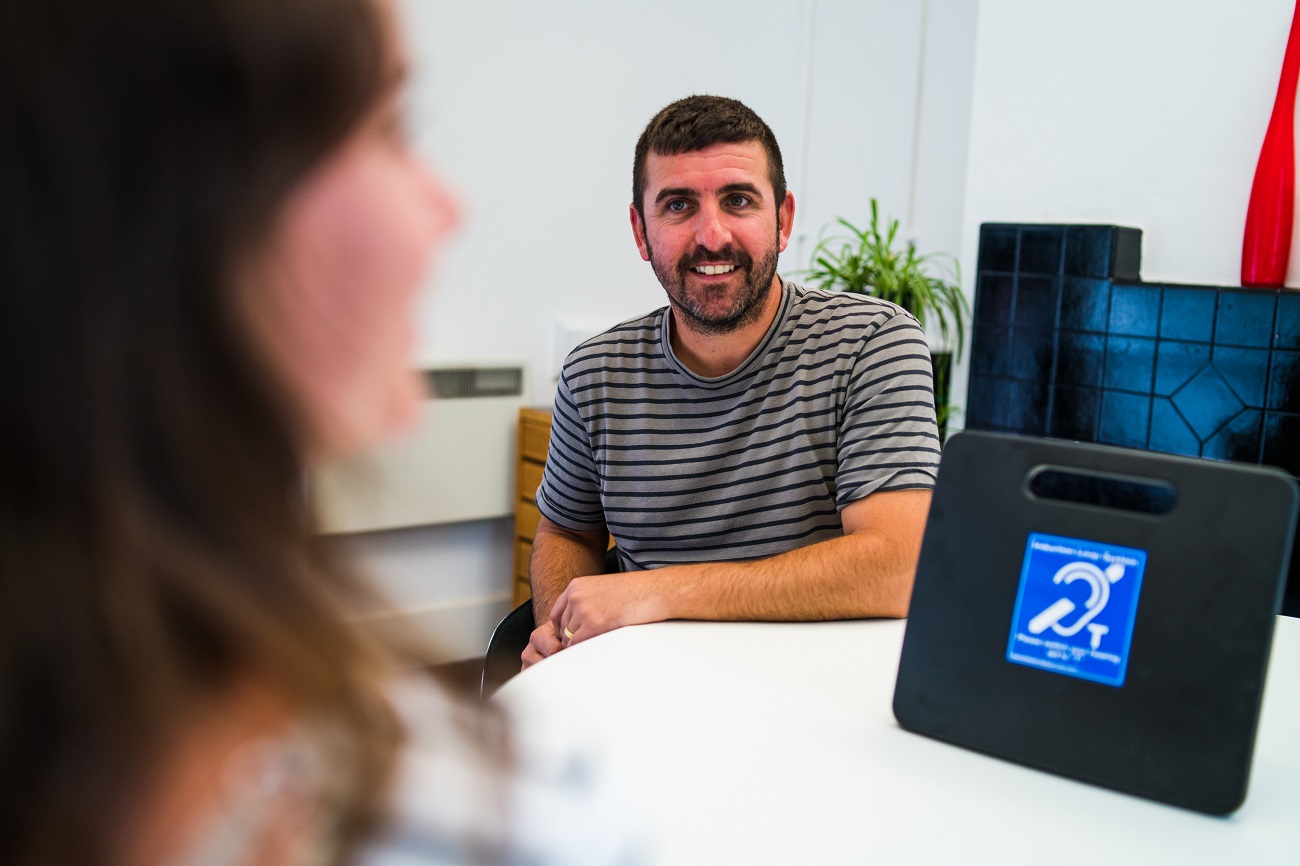 Read our guide on how to use hearing loops.
If a shop has a number of till points, make sure some of those have a hearing loop and always display the blue 'ear' sign so customers can easily identify it. remember, 1 in 5 customers will have a hearing loss!
Portable hearing loops need to be kept fully charged and be recharged after use. Charging regularly ensures they are always ready and available for customers to use.  Keep the user instructions with the unit
Book regular maintenance visits from a qualified engineer. They will make sure the system is working to the correct standard and that customers are getting the sound quality they need. They can carry out any repairs and replace spare parts on site.  Find out more about our maintenance programme,
Deaf Awareness Weeks runs from the 2nd – 8th May.  Find out more and download free resources at: